First trip ever for me was from Willow Beach to some hot springs on the Colorado River and then on to the Hoover Dam. At this point, I was trying to figure out which part was "A" so I could insert it into slot "B":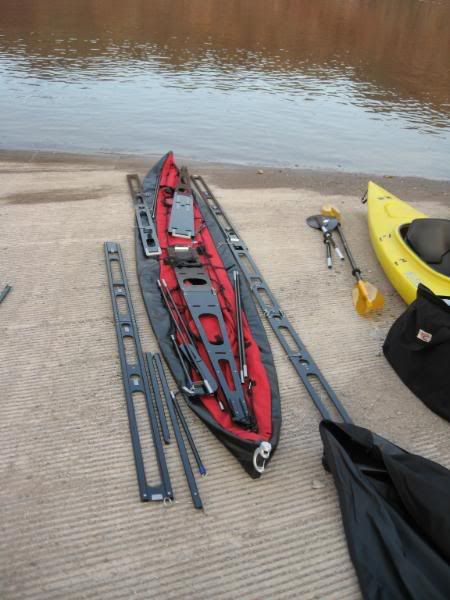 Just kidding - I had no issues with assembly.
I met some other folks and we started up the river: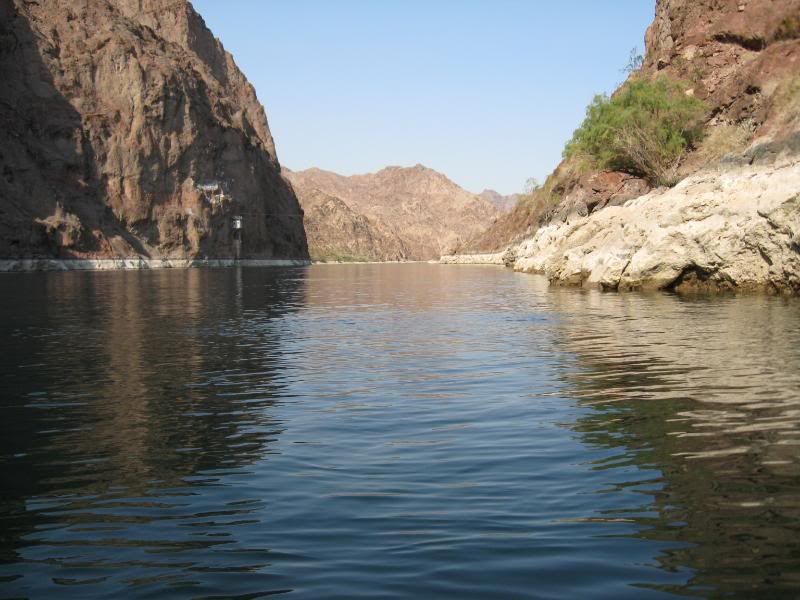 One of the early stops was kind of a small cave that's fun to back into. From the front: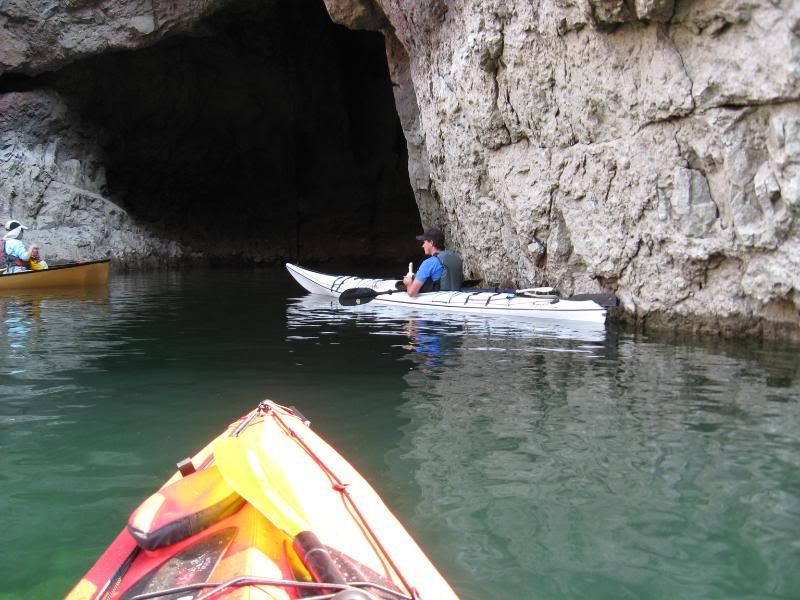 and looking out: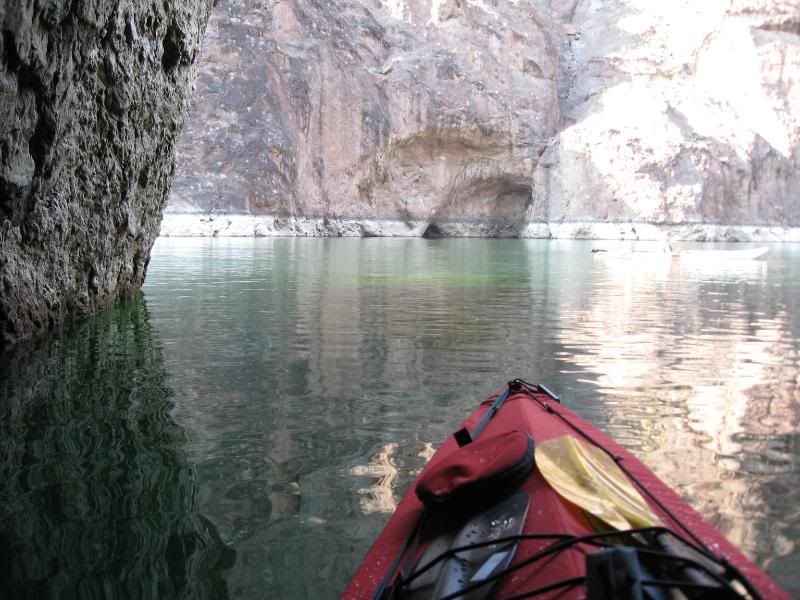 The water is very clear. In most spots, you can see the bottom. I had k7daughter convinced this was a river monster: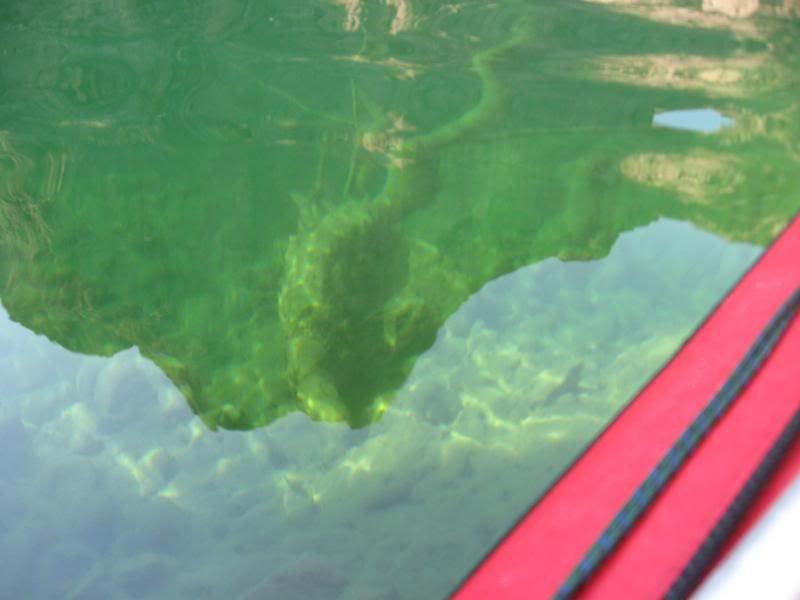 We were supposed to get an early start on Friday morning but we were a little delayed. The objective is to get to our camping spot before they start releasing water from the Hoover Dam. We made it maybe halfway before the currents picked up. It was an 8-mile paddle and the last four miles was brutal.
Once we got to the campground, I'm ashamed to say that it took me three tries to get through the current to the landing area. It was tough - esp. for a new paddler like me.
The best part was the hot springs - there are four up a canyon that get progressively hotter. Soaking in those made the trip worthwhile. We sent at least 45 minutes in the hot springs on Friday and Saturday night. Your body core gets warmed enough that a towel or warm-weather gear isn't necessary for at least 30 minutes.
On Saturday, the river was down as was the current. I had to paddle to the Hoover Dam - it's a perspective that the average tourist will never see: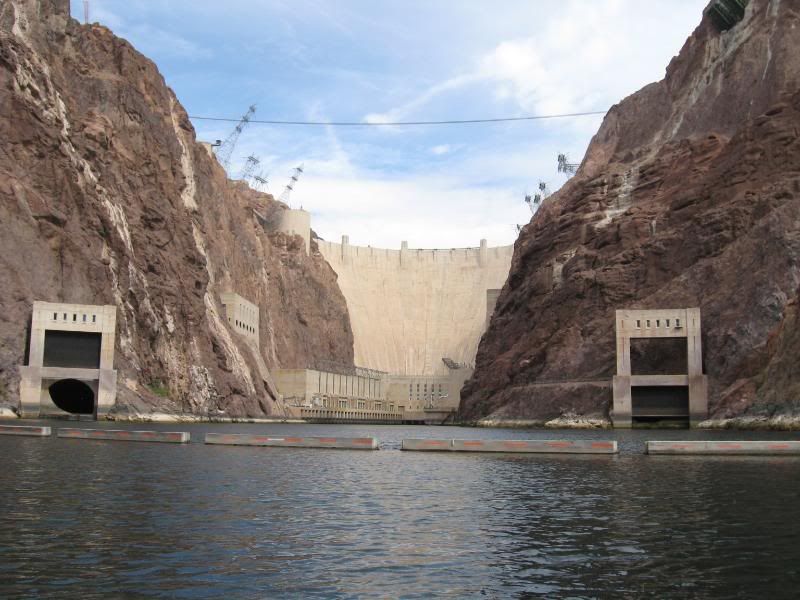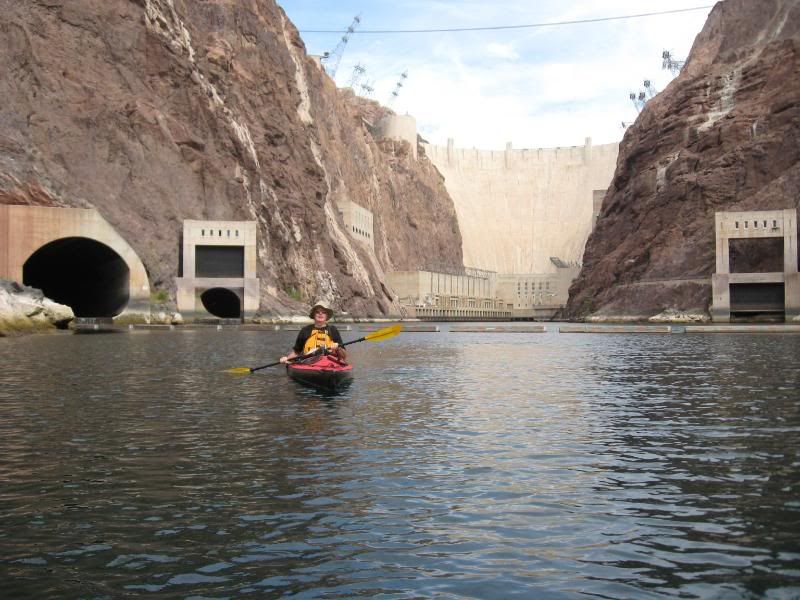 There is a bypass/new bridge being built - progress is slow - you can see the supports in the background: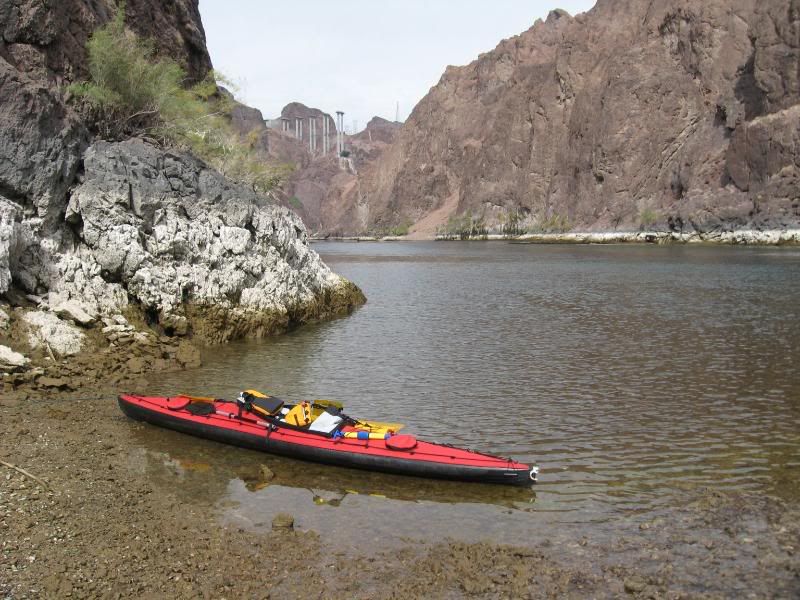 There was some wildlife - we saw some bighorn sheep up one of the cliffs but the picture isn't worth showing here. This little fellow wandered through the campground also: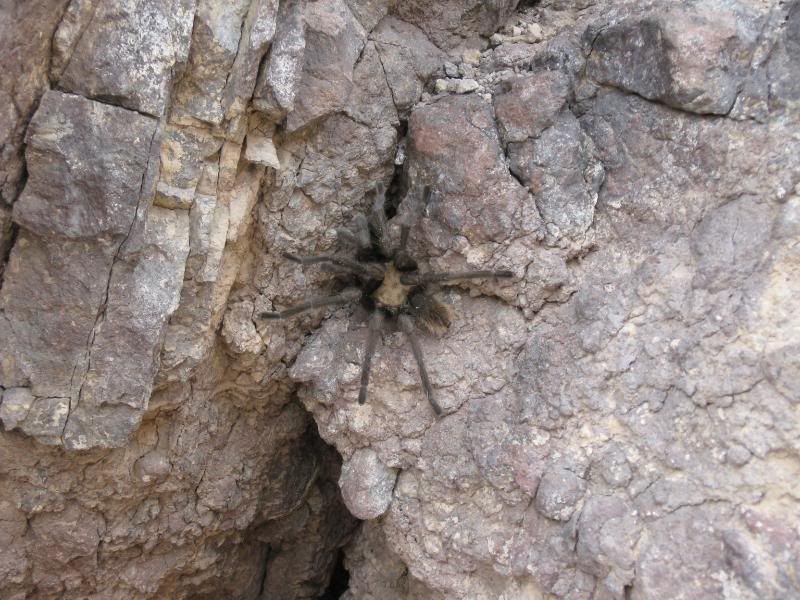 I loaded up this morning and came down the river covering 8 miles in a tad over 2 hours. From Willow Beach to home is 4.5 hours so it's an easy drive. I think I'll make it again in the near future. MrsK7 didn't join me on this trip - not her 'thing' but I do want her to join me at some point... there are boats that start just below the dam that will drop her off at the campground. She's not much on camping but with the hot springs, she'd enjoy enough to make it worth her time .... and mine!