Not really a trip report - but a few shots from today.....
MrsK7's nephew is visiting us from Brazil so I took him, k7daughter and k7dog (AKA Kimble) to Tempe Town Lake this afternoon.
I loaded each of them in the kayak for a quick photograph: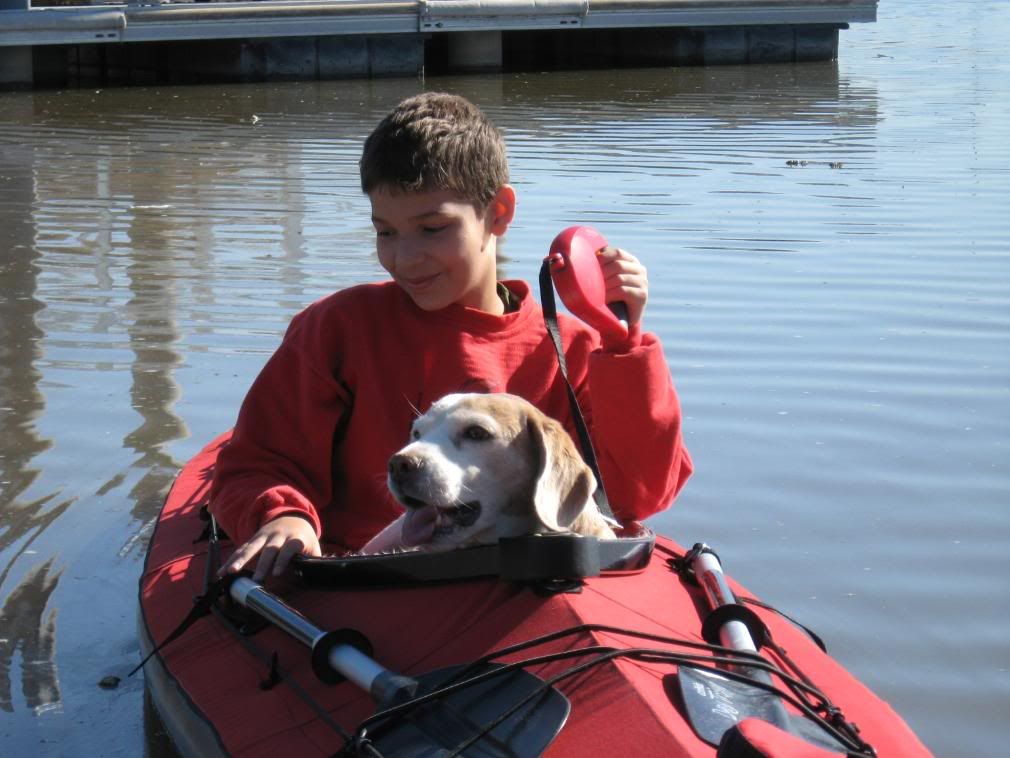 Then, I did my normal run of the lake - very nice day. That's the Sun Devil stadium on the campus of Arizona State University in the background:
Oh - the state hatchery dumped a load of trout fingerlings while I was putting the boat together - easily a couple of hundred of them. That was pretty cool to see.
Tempe Town Lake isn't all that large - but it's close to my house. They normally use well water when the Salt River isn't flowing but with our recent rain and snow in the highcountry, the river is flowing. At the north end, the water was several inches higher than the dam.
This isn't quite CA but we can go from scenes like the ones above to snow with just a few hours of driving. This was yesterday up near Flagstaff - in the San Francisco Peaks area. MrsK7 and K7nephew: