Today, we decided to visit a local lake that's located NW of Phoenix, Saguaro Lake. A friend of mine, Kevin, owns a canoe and was invited to join us. We also packed a picnic lunch.
We picked up my daughter who goes to ASU and enjoyed a nice breakfast. We met Kevin on the way to the Lake and arrived at 10 AM.
The lake isn't large and the idea was to give everyone a chance in both my kayak and Kevin's canoe.
We quickly put the LH together - my nephew from Brazil is a huge help. From bags to attaching the seat was 20 minutes: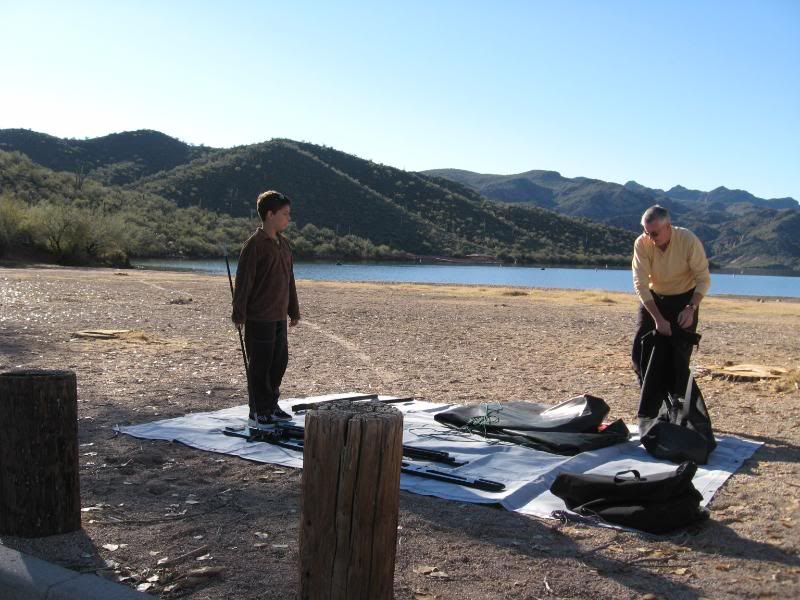 I went out in the kayak and Kevin took my wife in his canoe: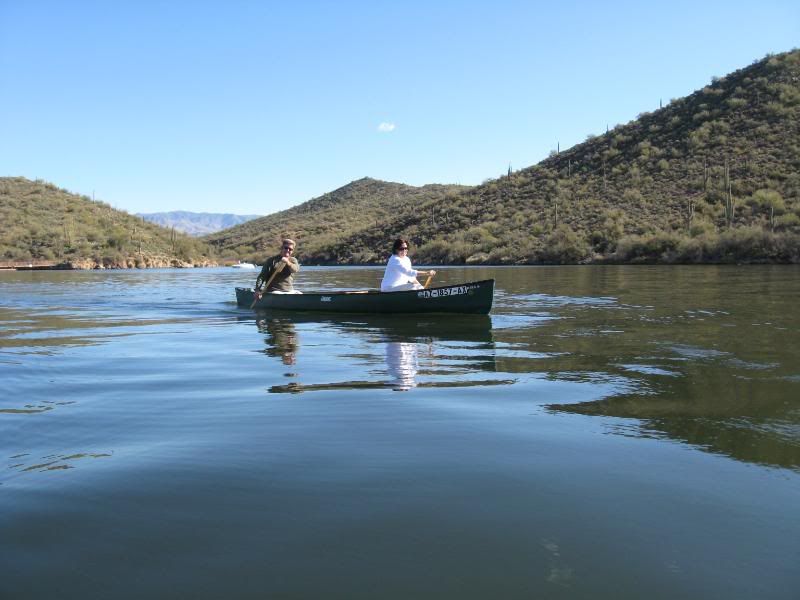 Next up was my daughter and then we took a break for lunch.
After lunch, my wife wanted to try the Long Haul - she isn't real big and is quite scared of the water - even though she's a great swimmer. I'll be darned if she didn't LOVE IT!
We put my nephew in the kayak and he loved it also. In short, everyone had a blast.
We met a father and daughter who were in some kind of pump-up kayak and they were gracious enough to let everyone try them out - everyone enjoyed them also esp. my wife and daughter. These were much lighter and shorter than the Long Haul.
Now, I have an issue - everyone wants kayaks. Pretty cool day and everyone wants to do it again next weekend.