Hi All,
My beautifull black-yellow Sonnet had its maidentrip this wednesday
.
It took sometime to get her together as I do not yet have the hang of it and I have to make some slight changes: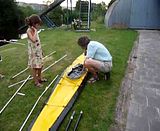 And after that the real fun: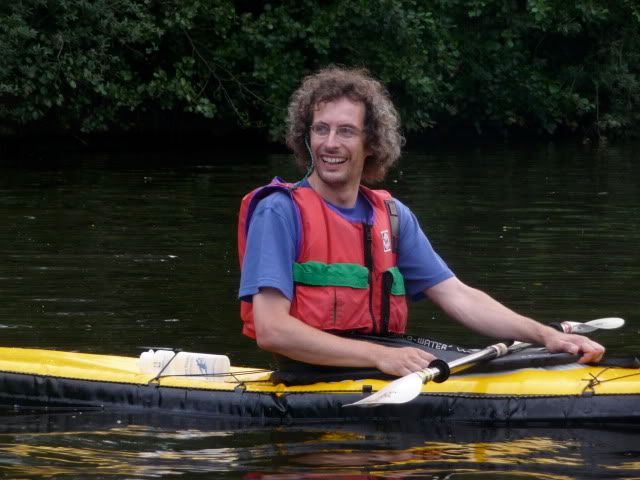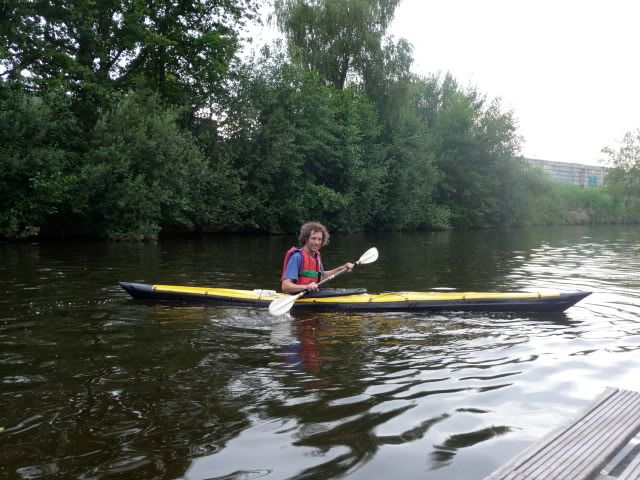 She handles nice, very easy to turn even without edging. At speed the bow leaves the water, causing a loss of a lot of waterline length. Speed is quite a bit lower than my hardshell. Keeping up with my training partner gave me a real workout. But getting here up to speed is easy, she is just so light! Nice for handling on land as well.
I really like the boat, it has a lot of performance for a sub 10 kg bagboat.
Some things to change:
-To keep a longer waterline I will move the seat 2 inches forward, loading the bow.
-The kneehold is below par, moving the seat forward will help but probably I need more. Any Ideas?
-The backrest (now just pipe insulation around the crossbar) hurts. I will try a pool noodle around the bar.
-Better footrest, here I will try a pool noodle also.
-Make it easier to get the ends of the side stringers into the pockets, this took a lot of time.
-Make the stern a bit finer to increase the speed a bit
And, what do you think of her?
Greetings,
Merijn