After an "offline" weekend in Salzburg (i visited my girlfriend) i am back on the forum and i am really surprised what has happened in the meantime since my last visit!:shock:
The sheer number of posts is amazing and i cant belive how many views my humble introductions has got. Thank you very much, guys, for all your
posts and views.
I am also glad, that any tensions got defused (that is, if there where any at all) and i promise to leave any off topic subjects in the new Coffee house.
(like favorite comix - too bad that Tintin never kayaked in a folder, eh?
)
Andreas, I liked your avater instantley and i feel we have a lot in common. will meet you for off topics in the new cafe place and i hope to have a beer with you on your Stammtisch on my next trip overseas. maybe we can meet at the new relocated Folding Kayak Adventures in Durango, Colorado?
(did i mention, that i bought 2 feathercrafts from Lyle?)
Christjrn, thank you very much for your kind offer, next time i am in Switzerland, we have to watch Herge on TV and dip our paddles in one of the great swiss lakes!
Dave, thank you for your wishes, i finished therapy this week and will give kayaking a new try this week, will post a photo from the Danube later, i am looking forward to end my landlubber days, have done a lot of hiking this days.
Here is a photo from this morning: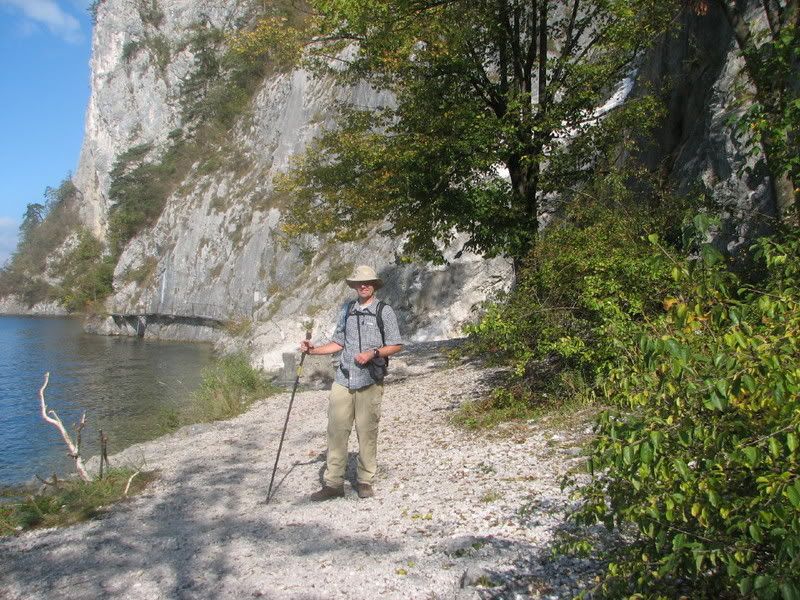 For all of you forum members, and to bring my introductions back to the original topic, here are some photos from my last big kayak trip before the bike crash, i went for a week paddling to the Broken Group Islands.
Start at Sechart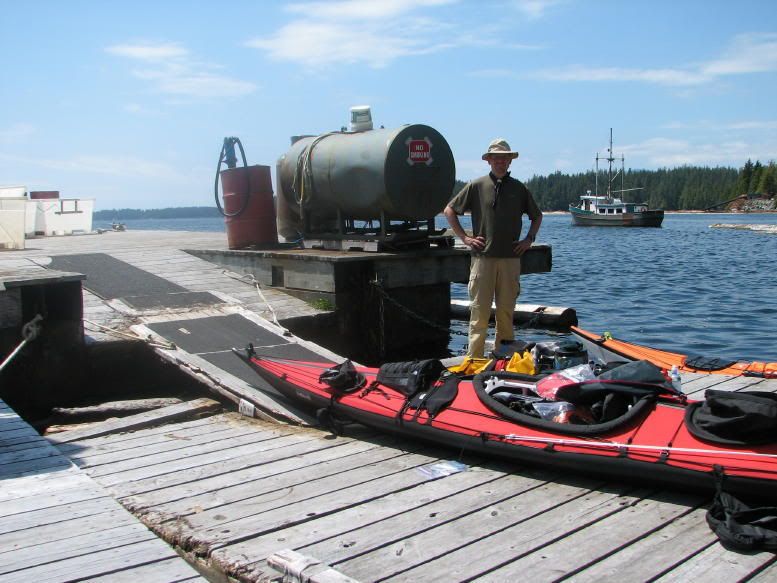 Westcoastpaddler at dawn (the paddler is Mark S.)
What kind of whale is that? Was surfacing pretty close!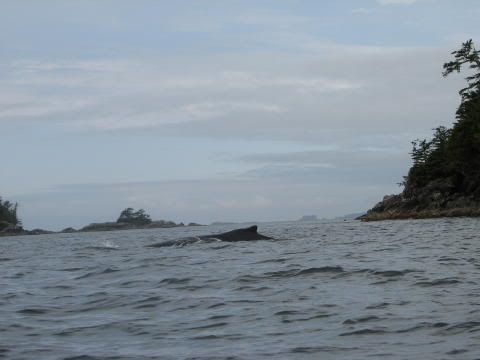 Happy campers: from left: Art, Mark & me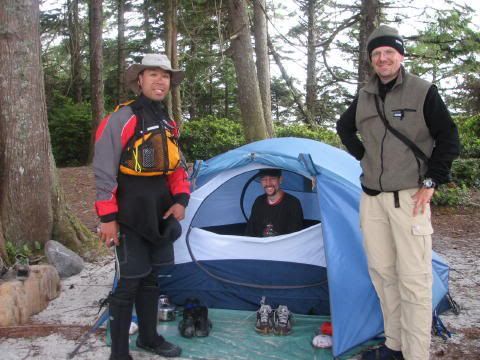 Clarke Island sunset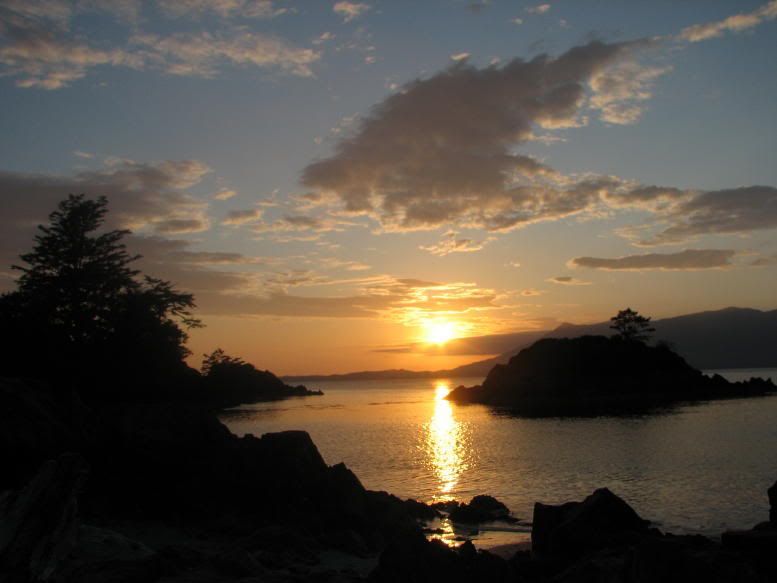 Another close encounter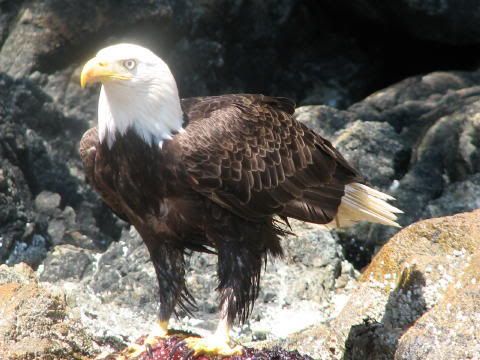 K1 back home in Austria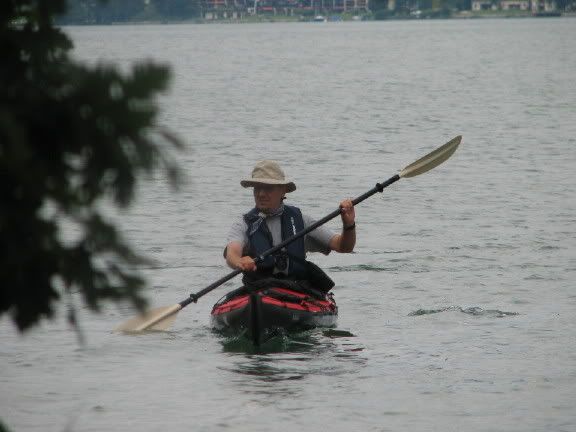 I hope you enjoy the photos,
servus to all,
Willi